Easy Run Perpetual License or Subscription
CMS IntelliCAD PE Easy Run, the always maintained time limited subscription or perpetual license, streams directly from the Internet in to your system and runs locally as any other installed software. Once downloaded, just runs without install.
Plus, you will always keep your files where they have always been. Contrary to the standard cloud technology concept, with CMS IntelliCAD Application Streaming technology you will never need to upload your files to a cloud server space you do not control. Your files, your property!
It's supported by any Microsoft Windows 8 and 10 64-bit systems without any license management requirements.
Freely tryout CMS IntelliCAD Easy Run for 30 days!
Account data for testing. Username: demo | Password: demo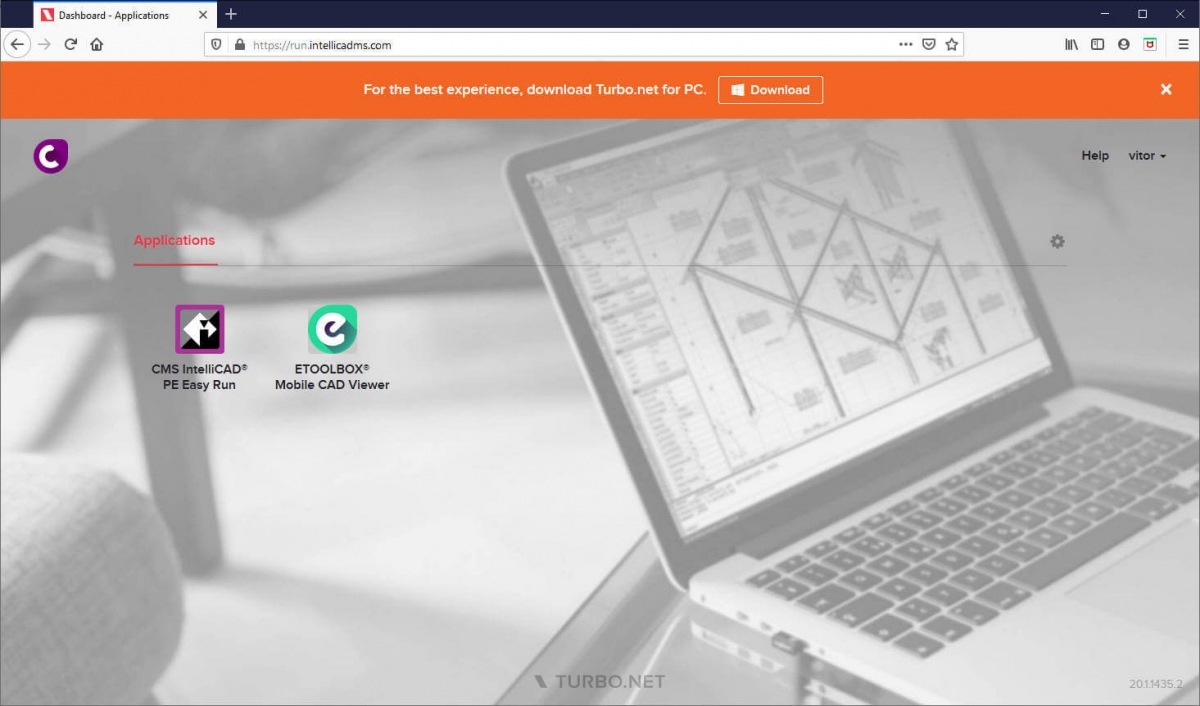 Sign in and Run Trial Here
Optional Perpetual Standalone
CMS IntelliCAD is also available as Perpetual Standalone or Network floating license supported on Microsoft Windows Operating Systems. Get all the features of CMS IntelliCAD as free trial for 15 days!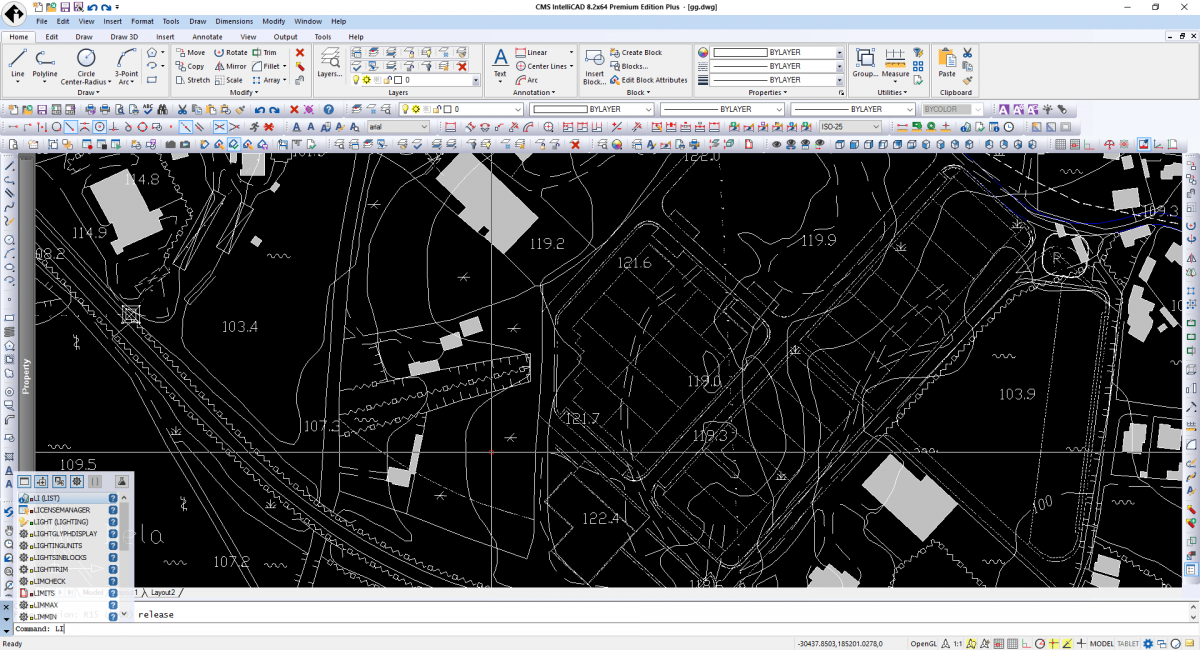 Download now from main website
DWG, DGN, DXF and DWF
Native .DWG file support - from version 2.5 to 2018 - New Unbeatable file format compatibility. CMS IntelliCAD includes native .DWG file support - from version 2.5 to 2018.
Plus, it also supports dxf, dwf, dgn, pdf and image underlay, sat, dae, svg files and more.
Learn More
New Ribbon Interface
Experience the most amazing user interface. We have listened our users.
CMS IntelliCAD now includes a new Ribbon interface plus the traditional menu and toolbars that users also consider productive.
Learn More
Advanced Customization
Advanced customization without resorting to programming. Simply drag and drop tools to create custom toolbars, or modify menus with a few clicks of your mouse. CMS IntelliCAD® also supports AutoCAD® software menus, fonts, scripts, and symbol libraries, so you can easily transfer your custom AutoCAD® software environment into CMS IntelliCAD®.
Customized CAD programs
CMS IntelliCAD is a also full-featured CAD programming toolkit including Microsoft VBA 7.1, Lisp, SDS, IRX/DRX and Microsoft .NET 4.5 API.
Know More